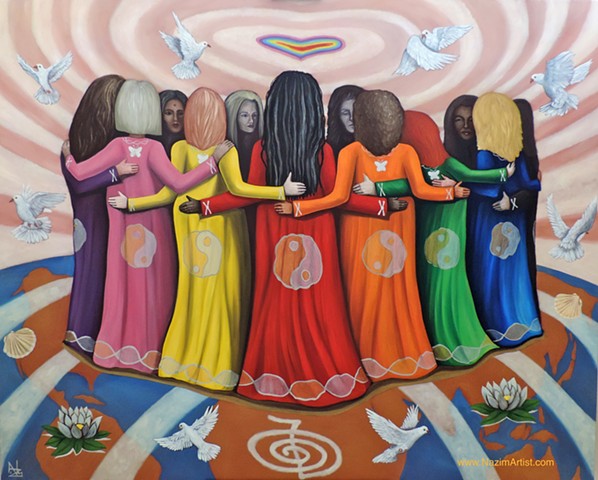 'Art is Heart & heart is LOVE' Nazim Artist
"WHAT YOU SEEK IS SEEKING YOU" Rumi
Art is my Heart, every pulse & beat stirs images to manifest a plastic reality.
Painting & drawing are my medium where the alchemy happens on canvas or paper. Here Myth, Mysticism & Metaphysics often converge within the observed or imagined world.
The Power of Art connects us like magnets to the poetics of reality that reveal & transform our nature.
The themes on my website may offer the visual affirmation you may seek and weave you into the tapestry of the eternal heart scape we might share. I invite you to enter my Multiverse.
In Oneness
Nazim



NAZIM IS AVAILABLE FOR PRIVATE/PUBLIC COMMISSIONS, FOR MURALS AND LOGO DESIGN.
All artwork is available as prints and embellished canvas reproductions, with the special holistic glaze. To order contact Nazim for details.